Stephen C. Helton, Manual Orthopedic Physical Therapist
An Interest in Healing Mind and Body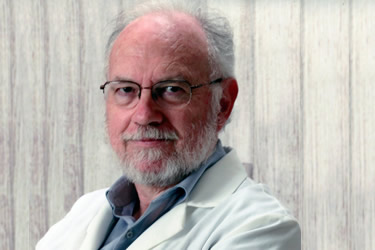 Stephen has had a lifelong interest in the interplay of body, mind and spirit. His path began at Wake Forest University, where he studied biology and was introduced to yoga and medication. Further studies at Duke University depend his understanding of the impact humans and the environment have on each other.
While working as a landscape gardener, Stephen discovered the profession of physical therapy. He knew that it was a career that would allow him to integrate his many areas of interest. Caring for his mom while she was ill gave him a greater sense of patience and compassion, a foundation that would serve him well in the future.
Training and Continuing Education
Stephen attended East Carolina University, graduating in 1988. The continuing education he does focuses on manual therapy techniques, which includes the osteopathic and Maitland approaches. After working in a hospital, outpatient clinics and physician's offices, he began a solo practice in 1996.
What sets him apart is one-hour sessions of focused, individualized, hands-on care in a quiet healing environment. You'll receive a superior value from Stephen's care, which is more reasonable than the rates found at hospital-based clinics. He'll be with you one-on-one for the entire session.
What's Involved In Manual Physical Therapy?
When you experience Stephen's manual physical therapy, it can include joint mobilization, muscle energy techniques and soft tissue mobilization.
Joint mobilization is designed to increase the motion in a restricted joint by applying pressure to the area.
Muscle energy techniques use your muscles in an active manner against a precisely applied counterforce.
Soft tissue mobilization involves a firm, direct pressure on tight muscles and painfully restricted ligaments, tendons and fascia.
Stephen's Motto:
Enhance Motion—Reduce Pain—Recover Function.
Insurance Benefit Information
Blue Cross Blue Shield: Contracted with BCBS plans except Blue Value. Copays vary between $20 and $50 (though some are higher). No physician referral is necessary.
Medicare: Has an 80% benefit using Medicare's contracted fee schedule. Supplemental plans may cover the remainder. You must, however, have a referral from your medical doctor, physician's assistant or nurse practitioner.
Other Insurances: Some plans have out-of-network benefits. Usually, a deductible is involved. We can create an arrangement with you, which by law can't be less than Medicare's fee schedule. It's our goal to ensure you receive the best value for your money. Documentation of limited financial resources is required.
Get Started Today!
Are you interested in learning more about physical therapy? Contact Health Center of Hillsborough today to book your consultation!

Physical Therapist Stephen C. Helton | (919) 241-5032