Carole Hoffman
Holistic Health & Nutrition Coaching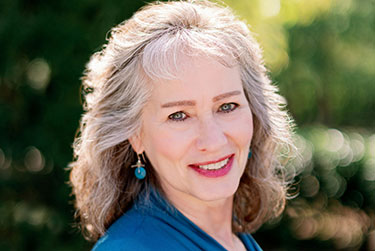 When I first had the opportunity to enter the field of holistic health I jumped in with both feet and have never looked back since. I feel a passionate sense of purpose to help improve the lives and health of others and teach them how to maintain great health themselves.
I bring with me 8 years as a nervous system therapy practitioner working directly with patients, over 600 hours of nutritional education, and 10 years as a nutritional advisor to healthcare professionals on their challenging patient cases. I am thrilled to take this experience and work directly with patients to help them achieve the greatest level of health possible while partnering with Health Center of Hillsborough. Ever the nature lover, when not working you can often find me communing with nature, in the middle of the woods. I am the proverbial tree hugger!
Services Offered
Health Coaching including Functional Health Assessments
Nutrition Response Testing and Nutrition Palpation Exams
Standard Process Nutritional Programs
Nervous System Therapy
Who is This For?
Individuals who are struggling with Menopause and other Hormonal, Gastrointestinal, Blood Sugar, Stress, Fatigue, Weight Gain, or other health challenges.
What Clients are Saying
"I would recommend anyone to Carole as a better alternative to medication and a path to better health. Carole does her research and is a wealth of knowledge on natural healing and health maintenance." - Mike S., Apex, NC
"Carole is an expert in her field." - Robert G., Durham, NC
"She is truly a caring professional that cares about the clients she works with. I can't thank her enough." - Toni H., Burlington, NC
Get Started Today
Contact Health Center of Hillsborough to schedule an appointment or free 15 minute consultation.

Carole Hoffman | (919) 241-5032