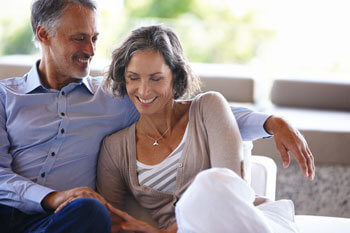 Hypnotherapy at Health Center of Hillsborough
In today's ever-changing world, challenges are always present. There's no doubt that you run into them daily. The question is, however, how do you overcome, cope or function with these obstacles?
Over 90% Success Rate
Our hypnotherapist can help you achieve your goals with a minimal number of sessions. With a high success rate, you can feel confident that we'll strive to make sure that you get results from your hypnotherapy.
With hypnotherapy at Health Center of Hillsborough, we can help you break through many of life's challenges, including issues with
Alcohol
Childhood Issues
Dealing With Death
Drugs
Focus/concentration
Public Speaking
Relationships
Relatives
Sex
Smoking
Sports Performance
What Is Hypnosis?
Hypnosis has nothing to do with magic or mind control. You won't be forced to do anything. The state you're in is one of awareness and relaxation. You'll remember most of the experience.
Hypnosis is a natural state of mind. You experience it when you begin to fall asleep or at other times when your subconscious mind takes over. By working together, we'll work with your conscious, logical side to get to the emotions and habits that drive you.
Meet Lee Needham, Hypnotherapist
Lee has more than 30 years of experience in the health field. After completing coursework in advanced hypnotherapy, he became a guest expert at workshops, assisting students in overcoming obstacles.
Hypnosis can involve difference philosophies, techniques and styles. Lee will get to the cause of your issue. Along with hypnosis, he uses neuro-linguistic programming techniques. He is a graduate of the Silva Method. When you become a client of Lee's, he will take the simplest, quickest path to getting the results you want. From your initial session, Lee will share a two-step relaxation technique that you can use anywhere, anytime, in any place.
Rave Reviews
I have known Lee Needham for over 17 years. He has been a rock for me during many an obstacle. His passion for getting to the root of the problem and coming up with a solution that is viable to the situation puts him in an elite class as a Hypnotherapist. I am truly grateful for his greatness.

Dr. Joe Kasper
Clinical Nutritionist & Professional Vitamin Formulator-Albuquerque
New Mexico
I was referred to Lee by an American doctor because of my 20-year addiction to cigarette smoking. Shocked is the word I must use as Lee in only one session taught me how to give up my addiction. I am now one year smoke-free and feel amazing!"

Wendy Wen-Amsterdam, Netherlands
Schedule Your Time Today
Learn more about hypnotherapy Hillsborough and what it can do for you. Contact Health Center of Hillsborough today!
CONTACT US »

Hypnotherapy Hillsborough, Mebane, Durham NC | (919) 241-5032