Events, Special Offers & Information Links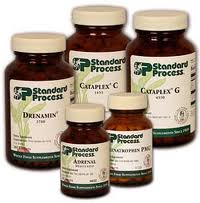 Reach Your Health Goals
"Post Christmas Number One Recommended Good Belly Protein Drink. 
delicious-eat-along-with, nutritious, safe, effectively belly reducing, 
three week program, priced below online stores, good after over-eating and 
drinking for new year holidays. 

Special Post Holidays Pricing Now includes one-on-one initial and follow up 
visits, phone and app support and a unique, sophisticated, online 
nutritional evaluation with another visit to review that. Then will gift 
you with a choice of a 10 minute shoulder and neck chair Massage, a lower 
extremity Deep Stretch session, a Hypnotherapy, relaxation and other 
life-changing techniques session or Chiropractic, with a member of our 
professional staff. This is the purest, tastiest, safest, most effective 
organic weight management and toxin shedding program ever. How is that? See 
it on youhealit.com. Of course it's good for other holy days! LOL. 
Chanukkah, Kwanza, Ramadan and even following regular fasting. The product 
is from a 500 acre organic farm, designed to safely and effectively remove 
toxins from the liver and other body areas. You may use it to lose weight 
or simply to remove toxins and be healthy. Dietician and Chiropractic 
recommended."
Check Out What's Happening at Health Center of Hillsborough
Research Roundup: Massage Therapy for Pain & Anxiety in Cancer Patients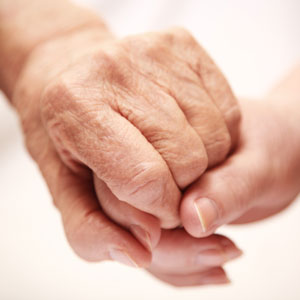 New Research Analysis Indicates Massage Therapy Shows Promise for Pain & Anxiety in Cancer Patients
Based on the evidence, massage therapy shows promise for reducing pain intensity/severity, fatigue, and anxiety in cancer populations compared to the active comparators evaluated in a new systematic review. This is the conclusion of a collaborative meta-analysis of research on massage therapy for pain conducted by Samueli Institute and commissioned by the Massage Therapy Foundation, with support from the American Massage Therapy Association. This review and analysis is published in the August issue of the journal Pain Medicine.
Massage Therapy Beneficial for Cancer Patients
The study concludes that patients should consider massage therapy as a therapeutic option to help manage their cancer pain. Pain is the most common and debilitating symptom among cancer patients. While the exact prevalence of pain varies depending on the type and stage of cancer, research shows that pain generally affects over 50% of those undergoing cancer therapy and up to 90% with advanced cancer experience pain1.
According to a 2007 meta-analysis, which pooled data from 52 studies, the prevalence of pain was found to be approximately 59% among patients undergoing active cancer treatment and over 50% across all cancer types, with the highest pooled prevalence of 70% among head/neck cancer patients2. These figures convey that cancer pain is perhaps not adequately addressed by the current health care system and underscore the significant challenges faced by treating oncologists and other medical professionals in the field of cancer pain management.
Pain & Anxiety in Cancer Patients
Cancer pain can range from mild to severe and from acute to chronic. Pain management can be challenging; not only can cancer pain be spontaneous, as in the case with the emergence of breakthrough pain3 (i.e., sudden, transient exacerbation of pain intensity in patients with stable and controlled chronic pain) despite continued administration of analgesics4, but it can also affect patients physically, emotionally, socially, and spiritually. Patients often experience significant anxiety and depression5,6, as well as insomnia, fatigue, weakness, and other complications that can exacerbate each other, impair normal daily activities, and negatively impact quality of life7-9.
Specific factors surrounding the massage protocol, as well as selection of appropriate controls and standard outcomes, need to be well-understood before definitive clinical conclusions and recommendations regarding the usage and implementation of massage can be made for cancer pain at a policy level. However, this review's promising results appear to warrant investment of time and resources into future research aimed at addressing these aforementioned gaps in order to ultimately consider massage therapy a standard treatment for cancer populations experiencing pain.
About the Study
Pain is multi-dimensional and may be better addressed through an integrative approach. Massage therapy is commonly used among people seeking pain management and research has generally supported its use. But, until now there has been no published, rigorous review of the available research and evidence for its efficacy for pain populations, especially for cancer populations.
This systematic review and meta-analysis is the first to rigorously assess the quality of massage therapy research and evidence for its efficacy in treating pain, function-related and health-related quality of life in cancer populations. It is the second of a three-part series of articles which assessed research on massage therapy for various aspects of pain.
Read the other massage and pain studies in this series:
Click to See References »
Lesage P, Portenoy RK. Trends in cancer pain management. Cancer Control 1999;6(2):136-45.Medline
van den Beuken-van Everdingen MH, de Rijke JM, Kessels AG, et al. Prevalence of pain in patients with cancer: A systematic review of the past 40 years. Ann Oncol 2007;18(9):1437-49.Abstract/FREE Full Text
Margarit C, Julia J, Lopez R, et al. Breakthrough cancer pain-Still a challenge. J Pain Res 2012;5:559-66.Medline
Smith H. A comprehensive review of rapid-onset opioids for breakthrough pain. CNS Drugs 2012;26(6):509-35.CrossRefMedlineWeb of Science
O'Mahony S, Goulet J, Kornblith A, et al. Desire for hastened death, cancer pain and depression: Report of a longitudinal observational study. J Pain Symptom Manage 2005;29(5):446-57.CrossRefMedlineWeb of Science
Archie P, Bruera E, Cohen L. Music-based interventions in palliative cancer care: A review of quantitative studies and neurobiological literature. Support Care Cancer 2013;21(9):2609-24.CrossRefMedline
Coleman EA, Goodwin JA, Coon SK, et al. Fatigue, sleep, pain, mood, and performance status in patients with multiple myeloma. Cancer Nurs 2011;34(3):219-27.CrossRefMedline
Dalal S, Hui D, Nguyen L, et al. Achievement of personalized pain goal in cancer patients referred to a supportive care clinic at a comprehensive cancer center. Cancer 2012;118(15):3869-77.CrossRefMedline
Reyes-Gibby CC, Wang J, Spitz M, et al. Genetic variations in interleukin-8 and interleukin-10 are associated with pain, depressed mood, and fatigue in lung cancer patients. J Pain Symptom Manage 2013;46(2):161-72.CrossRefMedlineWeb of Science
Foot trouble?
No problem. We fix them.
Believe it or not, flat feet can cause neck pain. How? RSVP if possible to our discussion at Last Fridays at the Chamber of Commerce.
We will also discuss Text Neck, Cell Phone Radiation and more. Follow us on Facebook for updates.

Standard Process Purification Shake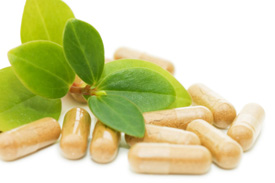 Purification is also available non-dairy, made from rice protein.
Click Here for Information on Whole Food Nutrient Solutions
Effect of Congaplex®
Understand the Effect of Congaplex on T cell Response. Click Here for Information »
Erchonia Advanced Low-Level "Cold" Laser Now Available
Health Center of Hillsborough offers pain relief using the gentle, deep tissue advanced Erchonia Cold Laser.

Electronic Healing Wraps
Did you sprain your ankle (your shoulder or your back) playing basketball with your son or daughter? Dr. Aaron has a friend who injured her wrist, she discovered a wrist wrap that gave her a great deal of relief.
Health Center of Hillsborough can now supply you with these premier electronic healing wraps for each joint in your body
including the spine, at a price less than Amazon!
Call now to speak with Dr. Aaron to see if the Health Center of Hillsborough can help you.
Hemp Oil Complex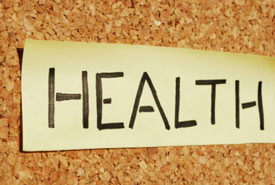 Hemp Oil Complex is a unique formulation of ingredients, combined to provide a 3-in-1 benefit for the whole body – supporting the endocannabinoid system, inflammation response resolution pathways, and endogenous anti-oxidant pathways.
Supports the endocannabinoid system
Supports the body's natural inflammatory response function
Ingredients that provide antioxidant activity
Non-genetically engineered hemp
Gluten-free
Combination of natural omega-3 fatty acids, including DHA, DPA and EPA
Calamari oil certified sustainable from the independent nonprofit group Friend of the Sea
Hemp Oil Complex is a combination of well-balanced polyunsaturated fatty acids (PUFAs, omega-3 oil) delivering essential fatty acids needed for the formation of specialized lipid mediators for a healthy immune response. Hemp oil and omega-3 oil may support the resolution phase of the inflammatory process by providing PUFAs which are known to be precursors to endocannabinoids. Additionally, Brassica (TrueBroc) is an important phytonutrient providing antioxidant support by activating the Nrf2/ARE pathways.
Why Support the Endocannabinoid System?
The endocannabinoid system (ECS) is gaining attention in the public eye for its role in contributing to an individual's overall health and well-being by supporting the body's physiological homeostasis. The ECS regulates nearly every metabolic process in the body system. A well-balanced ECS encourages favorable conditions in the body system, impacting the body's ability to manage metabolic stress1 and may support overall health and well-being.
Supporting Systemic Balance Through Nutrition
Physiological manifestations like stress, and poor diet may negatively impact other systems in the body via specific cellular processes. Nutrition plays an important role in preserving various systemic and metabolic functions by supplying the appropriate dietary needs to the body system. The nutrient signaling pathways are coupled to cellular processes, and the cross-talk between the two is critical in maintaining a well-balanced systemic function of the body. The systemic imbalance may occur under circumstances such as stress, and fatigue, which may trigger inflammatory responses in the body3 and inflammation may cause unwanted health conditions. It has been shown that various dietary components may support key resolution pathways to inflammation, energy balance and metabolism via the ECS.4,5,6,7,8 Nutrients that may support healthy inflammatory response include omega-3 fatty acids, and antioxidants, from a whole food matrix in the form of phytonutrients.2,9
Key Ingredient
Hemp Oil Complex™ includes calamari oil, dimagnesium malate, hemp oil (stalk and seed), TrueBroc®, and broccoli.

Health Center of Hillsborough Events | (919) 241-5032