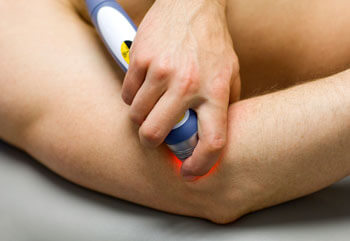 Cold Laser at Health Center of Hillsborough
At Health Center of Hillsborough, we provide safe and natural solutions that are appropriate for a broad range of concerns. With our array of options, you can be certain that we'll do our best to address your particular needs. Our cold laser gives yet another way for you to experience pain relief.
Erchonia is the only laser company that has the Federal Drug Administration clearing 16 double blind studies as being safe and effective on our class 2 cold laser. It was because of these studies in great part that Dr. Aaron purchased this laser from Erchonia. Our low-wattage Class II cold laser from Erchonia can be used by nearly anyone. When combined with acupuncture or adjusting, you can experience particularly effective results.
The types of conditions that may respond well include
Bunions
Low back pain
Neck & shoulder pain
Nerve & bone damage
Scoliosis
Tinnitus
TMJ (jaw) pain
And many more
The Safety of Our Laser
Lasers can be classed from I-IV with IV being a higher wattage for lasers that are used in surgery and class II being the most effective for healing and safety. Class II lasers are extremely safe and your health and safety are always our priority. Our laser has the appropriate stretch and class to get you the results you want without compromising your well-being. The manufacturer of our laser, Erchonia, is an FDA-approved company.
Learn More Today
Contact our friendly team to discuss whether you can benefit from our cold laser! We also welcome walk-in visitors to drop by.
CONTACT US »

Cold Laser Hillsborough, Mebane, Durham NC | (919) 241-5032