Petty Josephine Cuevas
LMBT #20594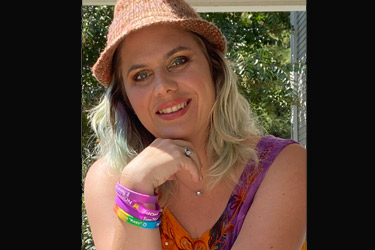 For some, pain is thought to be a way of life, however, through massage we can facilitate the body's ability to heal itself, guiding you to a less painful future. I work in an intuitive yet very therapeutic fashion. Having certifications in hot stone and cupping as well as integrative reflexology gives me lots of avenues to work with to find the best road to serenity for you!
Always knowing that I wanted to be a facilitator of healing yet the first half of my life took me on a long way around to get there. That road with its ups and downs and twists and turns was only preparing me for this work. My passion to be a massage therapist was solidified when I learned that massage was at one time taught to nurses and was an integral part of western medicine. However; when pharmaceuticals were introduced massage was no longer deemed necessary. Touch is and always has been imperative to healing, and I am here to push and continue the reintegration of massage into the medical world.
Who We Help
In my work at Health Center of Hillsborough, I have been able to help everyone from athletes to those who simply want to have their bodies function at a higher level. Here I work together with a chiropractic physician this way we share our findings and give the best benefit to a particular individual. As a massage therapist I work with muscles and other soft tissue. As a chiropractor, the doctor works with joints and skeletal position.
By working together we can resolve pain issues as well as help people get to a higher level of movement.
Contact us
today!

Petty Josephine Cuevas | (919) 241-5032