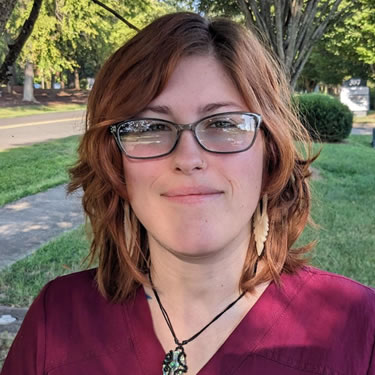 Meet Shannon Trudeau, LMBT #20471
Shannon Trudeau is a massage therapist who is passionate about helping others. She has a deep understanding of the human body and how to use massage to alleviate pain and improve overall health.
Shannon offers a variety of massage modalities, including Myofascial Release, Outcome Based, Medical Massage, Cupping, Hot Bamboo, Tuina, Seitai Shiatsu, Sports Massage, Tuning fork massage, Cranio Sacral Therapy, and Reiki.
She tailors her massage to the individual's needs, whether they are looking for relief from chronic pain, or simply a way to relax and de-stress. Shannon is a skilled and experienced massage therapist who is dedicated to helping her clients achieve optimal health and well-being.
What Our Clients Say
Here are some testimonials from Shannon's clients:
Shannon's a professional advancing her craft. I brought her a hot mess of a bod that hadn't had a massage in 4 years. She didn't batt an eyelash, talked with me about how she could best use the time she had with me and did an excellent job.Thanks Shannon! I would recommend myofascial release for an active person with tight, sore muscles over pretty much anything else." - Lisa
Communication, she explained everything before and after. Love that she gave me some tips on how to help me at home and work. She balanced perfectly the time spent in each area. Very professional, friendly. I was very impressed. -Maria
Shannon paid close attention to my disabilities and either worked around them,or focused on them as needed. She was skilled, professional and courteous." -Chris
Massage Therapist Shannon Trudeau | (919) 241-5032